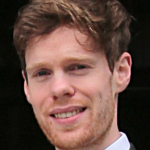 Eddie Casey is Chief Economist and Head of Secretariat. He was seconded to the Council in 2013 and joined as an Economist in 2014. He was previously employed as an Economist in the NTMA and as a Research Assistant in the ESRI and Central Bank of Ireland. His research has primarily focused on macroeconomic analysis/forecasting. Eddie holds a PhD in Macroeconomics from University College Dublin, and first-class honours degrees in M.Sc. Financial Economics and B.A. Economics from University College Cork.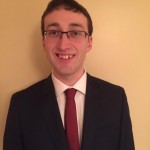 Niall Conroy is an Economist in the Irish Fiscal Advisory Council. Prior to joining the Secretariat in November 2015, he worked at the Economic and Social Research Institute, where his work focused on macroeconomic modelling and forecasting. Niall holds first class honours degrees in M.A. (Economics) and B.A. (Economics and Mathematical Studies) from UCD.

Kevin Timoney is an Economist. Prior to joining the Irish Fiscal Advisory Council in April 2017, he worked as an Analyst for the NTMA's Funding and Debt Management unit. He previously worked for the ESRI as a Research Assistant where he was involved in macroeconomic forecasting for the Quarterly Economic Commentary, and in demographic modelling of future demand for higher education in Ireland. He has completed a B.A. (Mod.) in Economic and Social Studies at Trinity College Dublin in 2009, a Master's Degree in International Trade, Finance and Development at the Barcelona Graduate School of Economics in 2011, and Level I of the CFA Programme in 2016.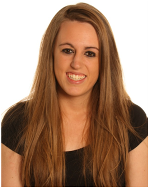 Ainhoa Osés Arranz is an Economist and Research Assistant at the Irish Fiscal Advisory Council. Prior to joining the Secretariat in September 2017, she worked in the Spanish Independent Authority for Fiscal Responsibility (AIReF) as a Research Assistant for a year, with special focus on demographic and pension forecasting. She holds a B.A in Economics from the University of the Basque Country (Bilbao), where she obtained the Extraordinary Prize in Economics, and a MSc in Economics at Universidad Carlos III de Madrid.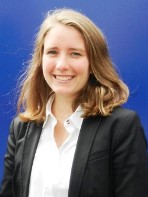 Friederike Vogler joined the Secretariat as a Research Assistant in August 2018. She holds an MSc in Research in Economics from the Solvay Brussels School of Economics and Management (ULB) and she worked with the Vienna Institute of Demography on her Master's thesis on refugee migration. Prior to this, Friederike received her BSc in Economics from the Vienna University of Economics and Business (WU).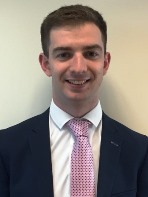 Killian Carroll joined the Secretariat as a Research Assistant in September 2018. He holds first class honours degrees in MSc. Quantitative Economics from University College Dublin and BSc. Economics and Mathematical Sciences from University of Limerick. He has previously worked as a Risk Analyst at FundRock Management Company S.A. in Luxembourg.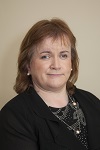 Karen Bonner is the Administrator and Secretary to the Irish Fiscal Advisory Council. Karen joined the Secretariat in November 2018 having spent the past 14 years working for a Statutory & Regulatory Body, the Veterinary Council of Ireland (VCI). Karen was the VCI's Office Manager, and served as Secretary to both its Audit, Risk & Finance Committee and Fitness to Practise Committee. Karen holds a Bachelor of Business (Hons) in Management from the Institute of Technology Carlow, and a Professional Certificate in Regulatory Affairs.