The Irish Fiscal Advisory Council hosted its fourth annual conference focusing on long-term public finance issues. The event took place in the Hibernia Conference Centre, Dublin Castle on 28th February 2020.
This conference was on the theme of Climate Change and the Public Finances: "Budgeting for Climate Change". We explored the potential impacts of climate change and how we can estimate associated impacts on the economy and the public finances.
International experts and key players in Ireland discussed how they are trying to address these issues.
Programme
8:30am
Registration
9:00am
Opening Remarks: Sebastian Barnes (Irish Fiscal Advisory Council)
9:10am
Keynote: Climate Change: Risks, Costs and challenges

Elena Verdolini (University of Brescia and RFF-CMCC European Institute on Economics and the Environment)

10:00am
Assessing Fiscal Risks from Climate Change

Eddie Casey (Irish Fiscal Advisory Council)

10:40am
Tax Policy and the Low Carbon Transition

Kurt Van Dender (OECD)

11:20am
Tea/Coffee
11:40am
Financing the European Green Deal – EU-level Funding and Policy Action

Markus Schulte (European Commission (DG ECFIN))

12:20pm
Climate change, the financial sector and the role of the Central Bank

Vasileios Madouros (Central Bank of Ireland)

1:00pm
Lunch
1:30pm
Examples of analytical work on Environmental Policy

Jasmina Behan (Irish Government Economic and Evaluation Service)

2:00pm
Economic assessment of Dutch Climate-Change Package

Sander Van Veldhuizen (CPB Netherlands)

2:30pm
Different Shades of Green: Ireland's Climate Scorecard

Paul Deane (University College Cork)

3:00pm
Policy Panel:
John FitzGerald (Irish Climate Change Advisory Council)
Martina Lawless (Irish Fiscal Advisory Council)
Robert Watt (Department of Expenditure and Reform)
3:45pm
Closing: Sebastian Barnes (Irish Fiscal Advisory Council)
Live audience poll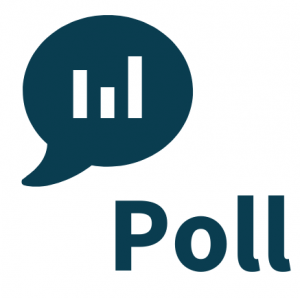 Presentations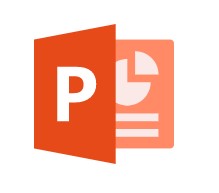 Elena Verdolini – Climate Change Risks, Costs and Challenges
Eddie Casey – Assessing Fiscal Impacts of Climate Change
Kurt Van Dender – Tax policy and the low carbon transition
Markus Schulte – Financing the European Green Deal
Vasileios Madouros – Climate change the financial system and central banks
Jasmina Behan – Examples of analytical work on environmental policy
Sander Van Veldhuizen – Economic Assessment of Dutch Climate Change Package
Paul Deane – Different Shades of Green
Speakers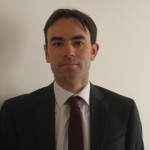 Sebastian Barnes is a Head of Division at the OECD Economics Department and former Counsellor to the Chief Economist. He also served at the OECD as a head of the Euro and of the Ireland desk. He joined the OECD in 2005 from the Bank of England. He holds a MSc in Economics from the London School of Economics, a master's degree in European Political Economy from the College of Europe (Bruges), and a bachelor's degree in Philosophy, Politics and Economics from the University of Oxford. He was a founding member of the Council. He has been reappointed for a further four-year term effective from 1 January 2017.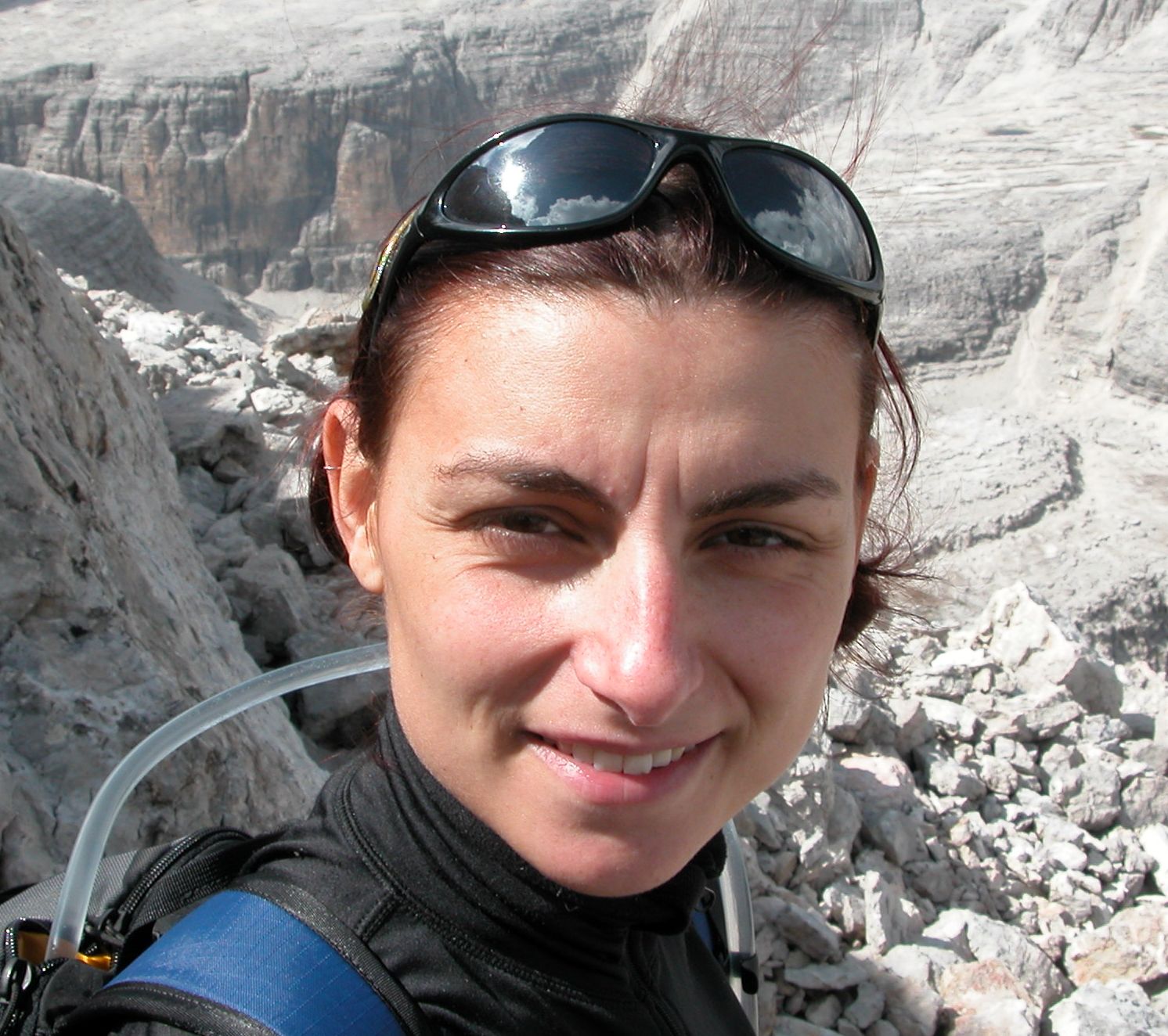 Elena Verdolini is is tenure-track Assistant Professor in Political Economy at the Law Department, Università degli Studi di Brescia and Scientist at the RFF-CMCC European Institute on Economics and the Environment. She holds a degree in Political Science from the University of Pavia, a Master of Public Administration and a Master of Arts in International Studies from the University of Washington, Seattle and a PhD in Economics and Finance of the Public Administration from Università Cattolica del Sacro Cuore, Milan. Her main interest is in applied analysis, with a focus on the dynamics of innovation, technology transfer, green growth, and the economic impacts of environmental and energy policies. Elena has been involved in several internationally funded research projects (INNOPATHS, CD-LINKS, ENTRACTE, ICARUS among others). Most recently she has been awarded a 5-year European Research Council Grant for the project 2D4D "Disruptive Digitalization for Decarbonization", in which she will research the energy and socio-economic implications of three key digital technologies in three hard-to-decarbonize sectors: Additive Manufacturing in Industry, Mobility-as-a-Service (MaaS) in transport and Artificial Intelligence in buildings. Elena is a Lead Author of the 6th Assessment Report of the IPCC in Working Group III.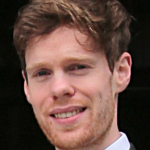 Eddie Casey is Chief Economist and Head of Secretariat at the Irish Fiscal Advisory Council. He was previously employed as an Economist in the NTMA and as a Research Assistant in the ESRI and Central Bank of Ireland. His research has primarily focused on macroeconomic analysis/forecasting. Eddie holds a PhD in Macroeconomics from University College Dublin, and first-class honours degrees in M.Sc. Financial Economics and B.A. Economics from University College Cork.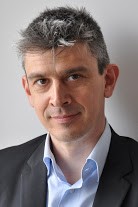 Kurt Van Dender is Head of the Tax and Environment Unit at the OECD's Centre for Tax Policy and Administration. His work focuses on the use of taxes for macro-critical environment, transport and climate challenges. Kurt also works on the nexus of tax and investment policy, and leads the production of flagship OECD publications on carbon pricing trends (Effective Carbon Rates) and the taxation of energy (Taxing Energy Use). Before joining the OECD Centre for Tax Policy and Administration, Kurt was the Chief Economist of the International Transport Forum, and Professor of Economics at the University of California at Irvine. He holds a Ph.D. in Economics from the University of Leuven in Belgium.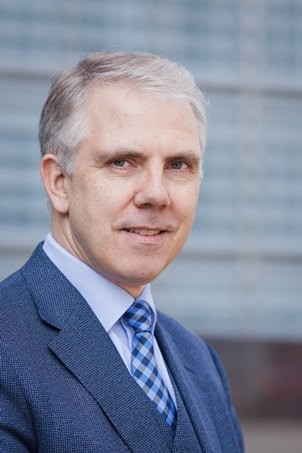 Markus Schulte is since December 2019 Principal Adviser for the Multi-Annual Financial Framework, the European Green Deal and InvestEU to the Deputy Director General of the European Commission's Directorate General Economic and Financial Affairs. From 2013 to 2019 he was Member of Cabinet of EU Budget Commissioner Günther H. Oettinger, dealing with the European Union's Multi-Annual Financial Framework. He also served as Member of Commissioner Oettinger's Cabinet in the digital and the energy policy portfolios. Prior to that he was an economic analyst in the Commission's Directorates General for Economic and Financial Affairs and Enterprise & Industry. From 1999 to 2005 Schulte worked at the International Monetary Fund initially in the Secretary's Department, then as economist in the African Department. Prior to that, he was a fixed-income analyst with Stone & McCarthy Research Associates in London. Schulte holds a PhD in economic history from the London School of Economics and Masters degrees in European studies from the College of Europe Bruges/Natolin and in history and political science from the University of Mainz/Germany.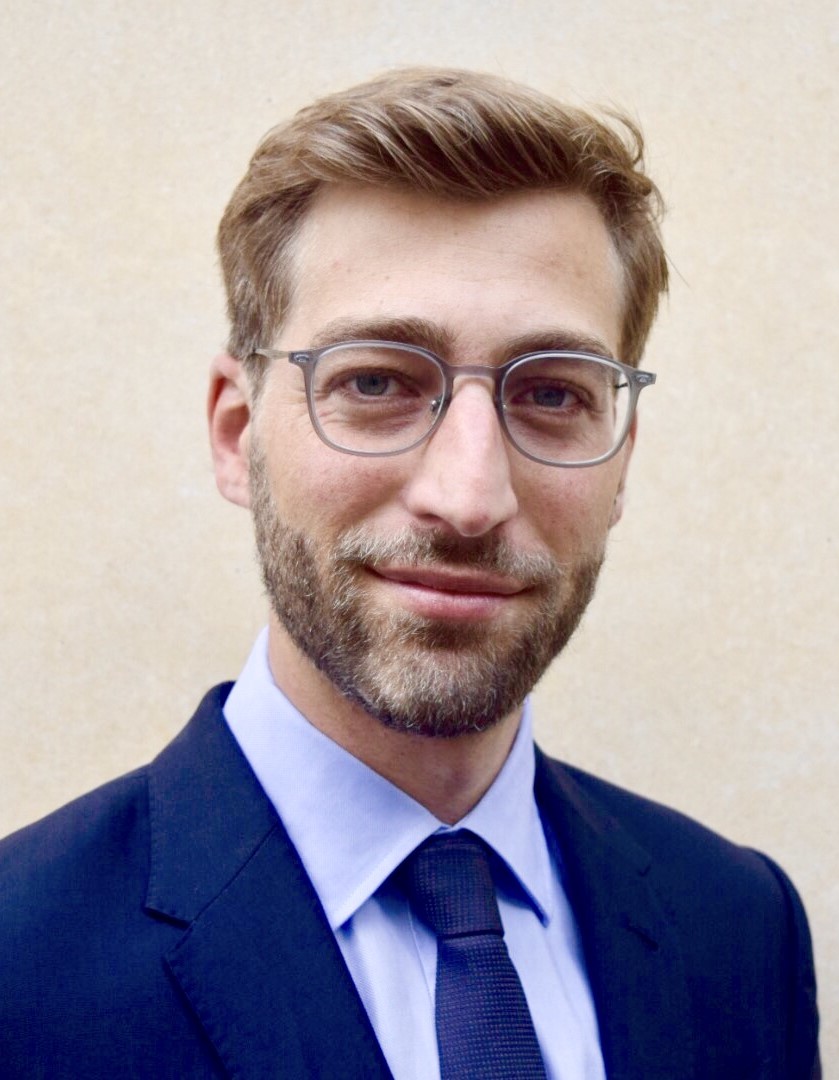 Vasileios Madouros was appointed Director of Financial Stability at the Central Bank in January 2019. He is responsible for the Central Bank's work to monitor threats to financial stability and provide advice on the use of macro-prudential tools, or other policy interventions, to mitigate those risks. Vasileios is also responsible for enhancing the Central Bank's financial crisis preparedness and management capabilities as well as preparing for, and managing, the orderly resolution of relevant financial institutions. Prior to joining the Central Bank, Vasileios spent most of his career at the Bank of England. His work there spanned a range of areas related to financial stability, covering macro-prudential policy, stress testing, international finance, prudential policy and macro-financial risk assessment.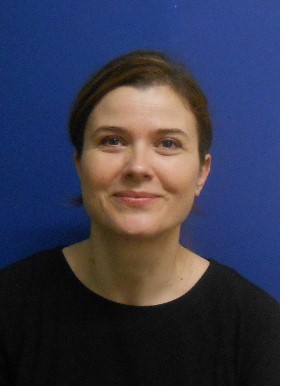 Jasmina Behan is the Head of Irish Government Economic and Evaluation Service (IGEES) in the Department of Public Expenditure and Reform. Jasmina's role is to lead on the development of the analytical capacity of the Irish Civil Service to support evidence informed public policy development and implementation. Jasmina started her career as an economist in Teagasc Rural Economy Research Centre, where she worked on modelling the environmental impacts of agricultural activities. Prior to joining IGEES, Jasmina worked for 14 years as a labour market economist providing research support to Ireland's Expert Group on Future Skills Needs (EGFSN), Department of Education and Skills, Regional Skills Fora, Department of Jobs, Enterprise and Innovation and other Ministries and Government bodies. Jasmina led the development of the National Skills Database which was awarded the Innovation in Government Award in 2008. During her career to date, Jasmina has contributed to the policy development across a variety of areas including labour market, education and training, immigration and healthcare. Jasmina has also contributed to the improvements of the administrative data infrastructure (primarily in the Further Education and Training sector), which fit in the broader context of the National Data Infrastructure initiative.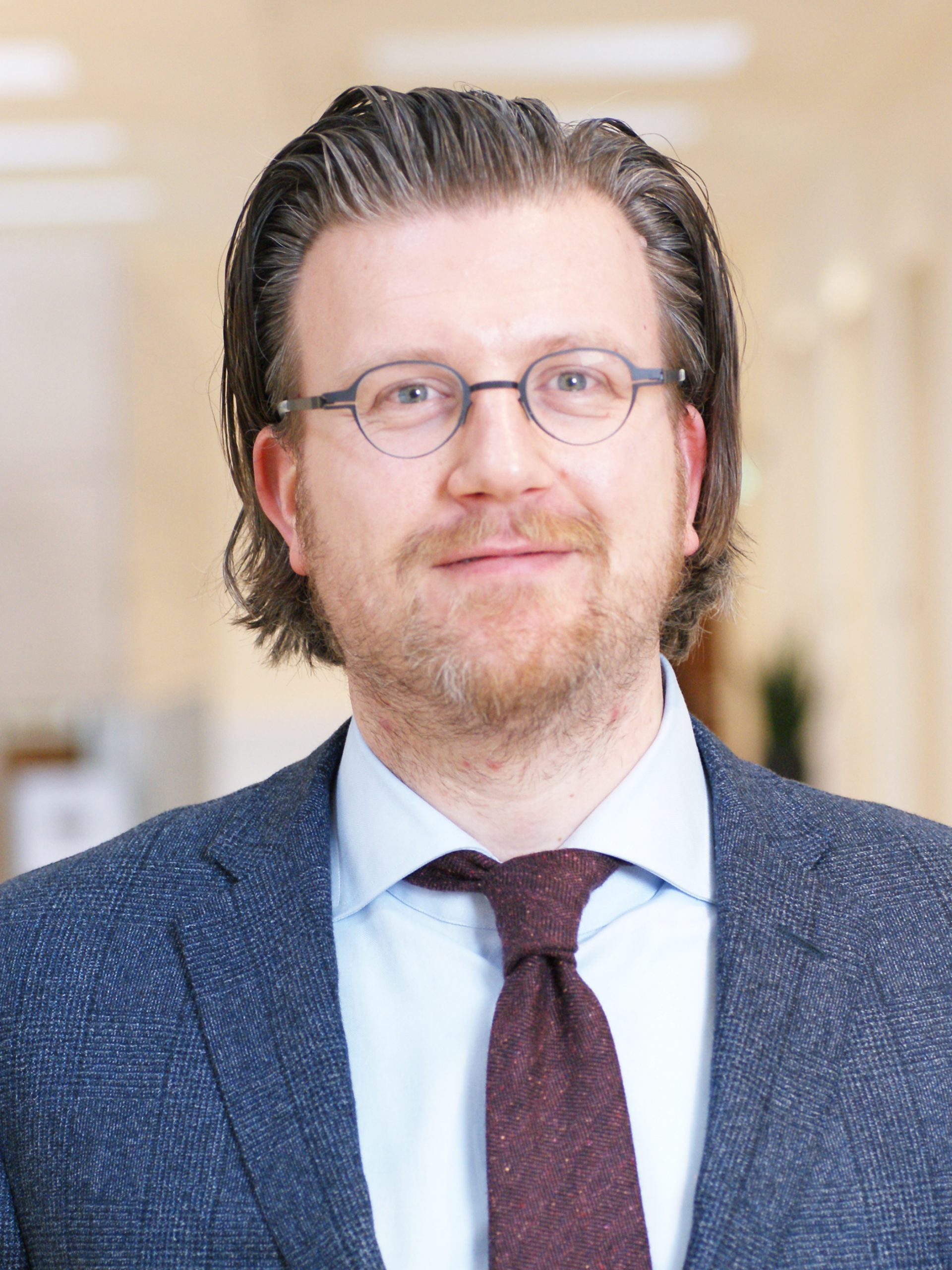 Sander Van Veldhuizen is Program manager public finance at the CPB Netherlands Bureau for Economic Policy Analysis. He has been program manager public finance since October 2017. Since November 2019 he is the deputy-chair of the Network of EU Independent Fiscal Institutions, and acting-chair since January 2020. Previously he worked at CPB as a program manager financial markets (2014-2017) and economist (2009-2011). He also worked as a policy advisor in the strategy department of the Netherlands Authority for Financial Markets (2012-2013). He holds a Ph.D in Applied Mathematics from Delft University of Technology.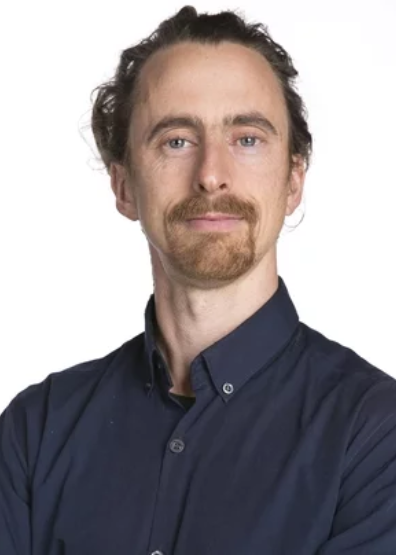 Paul Deane is a research fellow specializing in Energy at the Environmental Research Institute's MaREI Centre in UCC. He is also a fellow at the Payne Institute in Colorado and in 2018 he was the Royal Irish academy Speaker in computer science. Paul has authored and co-authored over 100 technical papers on the future of energy in diverse areas such as electricity, agriculture, aviation and energy access. Paul is a member of a number of multidisciplinary think-tanks and scientific advisor to European energy projects. He is an active contributor to European policy thinking on clean energy.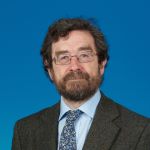 John FitzGerald is an Adjunct Professor in both TCD and UCD, having previously been a Research Professor in the Economic and Social Research Institute in Dublin. He is a member of the Central Bank of Ireland Commission and he is Chairman of the Irish government's Climate Change Advisory Council.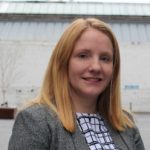 Martina Lawless is a Research Professor at the ESRI. Before joining the ESRI, she worked as a research economist at the Central Bank of Ireland. She received her Ph.D from Trinity College Dublin and M.Sc in Economics from the University of Leuven. Her research has focused primarily on firm-level dynamics and decision making, covering a range of topics such as access to finance for small and medium firms, effects of taxation, exporting and, more recently, the potential effects of Brexit on Ireland. Her term of appointment to the Irish Fiscal Advisory Council is 4 years effective 1 January 2017.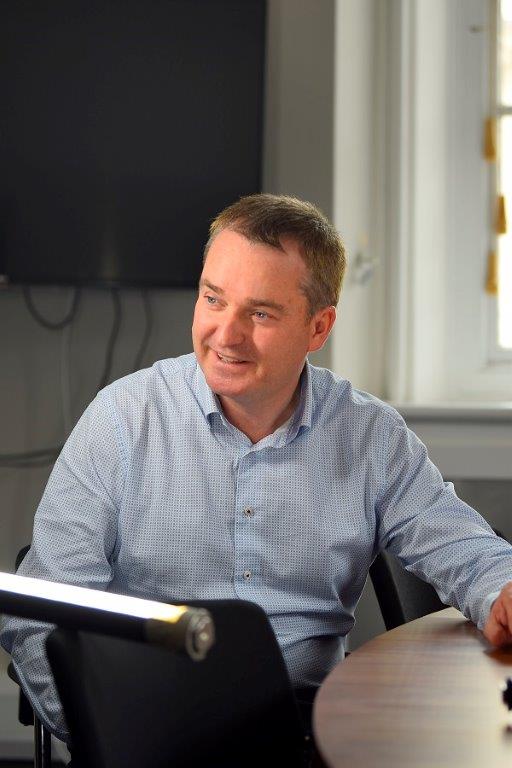 Robert Watt is Secretary General of the Department of Public Expenditure and Reform in Ireland. The Department has responsibility for public expenditure policy, capital spending and overall management and reform of the Irish public service. With the Department of Finance it manages the budget process and advises the Government on economic and budget policy.Robert is leading a major public sector reform programme in areas such as procurement, shared services, digitalisation and civil service modernisation. Robert is one of the principal advisers to the Government on economic, budget and financial issues. He was involved in the management of the Troika Programme and was a key adviser to the Government, on economic issues, since his appointment in 2011.Robert is an economist and has experience in both the public and private sectors. He has worked in a range of roles within the Department of Finance as well as previously working as an Economic consultant. He is a member of the board of the NTMA and was a member of the Economic Management Council.Robert is a champion of diversity and inclusion. This includes leading a programme of initiatives to provide greater opportunities for women to participate in senior leadership roles across the Civil and Public Service.